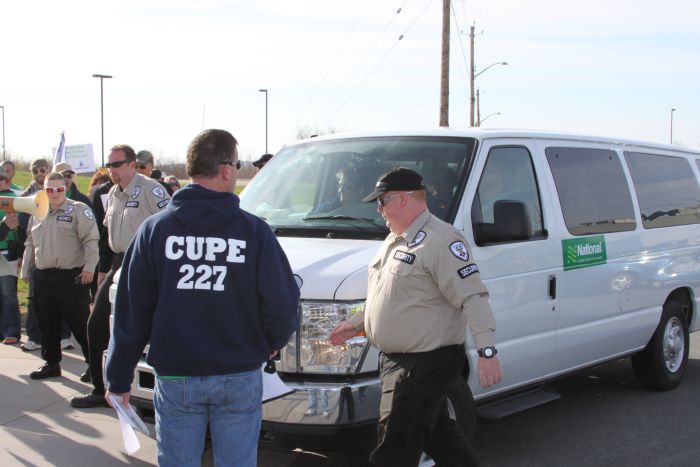 Statistics show that between 92 and 96 percent of union contract negotiations end in a settlement. However, this missing 4 to 8 percent means that every employer with a…
Strike Avoidance
What is Strike Avoidance?
At SECURaGLOBE, we believe that proper planning and preparation are the foundation of any good business. Having a clear plan of action allows any company to obtain the best possible results for their stakeholders. Strike avoidance is a strategy that can be used to help businesses avoid the possibility of a strike occurring in their workplace. Strike avoidance is about having the right strategies in place at any given time.
4 Key Points of Strike Avoidance
SECURaGLOBE's strike avoidance services, provides fundamental tools needed to avoid any unnecessary work stoppages.
Security Optimization: Leveraging and optimizing your existing security cameras and existing guard services will not only help protect your employees today, but it will also help protect the employees and minimize any additional security costs should a work stoppage occur.
Business Continuity: Ensuring that before, during, and after, the business does not suffer catastrophic losses from any works stoppage.
Contingency Planning: Should a work stoppage occur, policies and procedures are put in place to continue daily operations.
Address certain issues that may arise during the negotiation process that may impact the negotiation process.
SECURaGLOBE's strike avoidance services will provide you with a site specific threat risk assessment associated with a work stoppage as well as provide you with the optimization of existing site security and equipment such as access controls and security cameras.
Benefits of Strike Avoidance
Strike avoidance is a beneficial strategy for any company. SECURaGLOBE's strike avoidance services will provide you with the proper training and preparation to deal with the intricacies of a strike, should one ever arise. Trying to foresee every form of business interruption can be an enormous task that is daunting for any one, but with our strike avoidance services, you will be prepared to handle the delicate issues of a strike before it ever occurs.
Strike Readiness
What is Strike Readiness?
Strike readiness is about being prepared for a strike, before a possible strike ever occurs. This is done by optimizing your existing security personnel and equipment, and designing and implementing rapid deployment strategies that will significantly enhance your security while reducing the costs associated with the traditional deployment of a strike security team. SECURaGLOBE is helping to bring all of your company readiness issues into focus by combining the expertise of our Certified Protection Professionals (CPP's) with that of our security camera video experts. Our CPP's have spent over 40 thousand hours working and managing work stoppage and strike security while our security camera video experts who have been trained by various camera manufacturers and the Law Enforcement Video Association (LEVA) in video evidence capturing, enhancement and management.
Benefits of Strike Readiness
SECURaGLOBE's strike readiness services will provide your company with a multitude of benefits. Strike readiness will help you optimize your security camera system to include the area where the picket line would be during a strike. Even if a strike is avoided, your security cameras will remain optimized and provide enhanced security coverage of any facility as well as provide you with the ability of a rapid deployment remote guard service, and eliminating any pre deployment security costs. Strike readiness reduces the requirements for other security measures during a strike. As well, by optimizing and or installing security cameras beforehand, it allows you to have a lower amount of security guards on site during the strike which will further reduce costs.
With SECURaGLOBE's strike readiness services, you will receive:
Work stoppage specific Threat Risk Assessment
A full strike readiness checklist plan
Complete vendor agnostic readiness security recommendations and estimated daily costs
Access to picket line monitoring rapid deployment kits that will monitor picket lines 24/7, 365 and can be securely viewed remotely form anywhere.
Virtual guard services that can monitor picket line and gather specific evidence required at a substantial cost reduction from on site guards
Virtual guard tours that can remotely patrol your property
Video analytics that can electronically monitor picket line and provide email alerts of trespassers and or other unwanted behaviours.
Strike Readiness Kits
With SECURaGLOBE's strike readiness kits, can be rent a kit to temporarily set up cameras that will be removed after the strike is over. We offer two types of strike readiness kits.
1. Rapid Deployment Kit
This kit is perfect for companies that have an imposing strike where they do not want to install a large infrastructure of cameras. This kit includes:
Camera(s)
Recording Mechanism
Virtual Guard Readiness
Remote Viewing Capabilities
With this kit, the cameras are directed at the location of picket lines in order to capture evidence. These cameras will run as long as the picket line takes place. The cameras will run 24/7 gathering evidence and storing it on a server.
2. CCTV Picket Line Deployment Kit
The CCTV Picket Line Deployment Kit includes:
Outside cameras specifically positioned to monitor the picket line or perimeter of the building
Video Analytics – a way to use video to count people or develop an event (ex. if a person crosses the picket line
This kit provides the ability to create alarms so when a person does something that is not right, you can create an alarm that will alert you. For example, if people are walking right to left, but a person goes left to right instead, an alarm will alert you of the matter. This kit also has the ability to program a license plate number into the system, and when that plate enters an area an alert will be sent off to warn you.
Strike Management Plan
In today's tough business climate, organizations are continually faced with challenges they have never before experienced. Restructuring, mergers, downsizing and decreasing profits have all made unions increasingly confrontational in recent years.
SECURaGLOBE assists businesses, law firms and government agencies with strike management across the United States and Canada each year.
The following is a timeline that depicts how we work with you to plan and execute a strike management plan: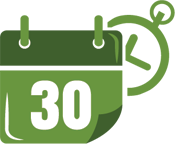 Strike Security Contingency Planning
Effective strike security contingency planning can be the difference between success and failure in protecting the lives of your employees, the success of your organization and your business property.
SECURaGLOBE assists businesses, law firms and government agencies with strike security contingency planning across the United States and Canada each year.
We will work with you to develop and execute a contingency plan that includes the following procedures:
Company Commitment
Labor Disputes and the Law
Policing Standards on Labor Disputes
Industrial Liaison Police Services
Court-Ordered Labor Injunctions
Pre-Strike/Strike Report
Sample Strike/End of Strike Notification Letters
Strike Contingency Plan
Instructions for Non-Striking Employees
Management Guidelines for Picket Line Crossing
Trespass Notice
Bomb Threat and Physical Security Planning
Handling of Suspicious Letters or Packages
Dealing with Disgruntled Employees
Security Considerations and Costs
IT Security Questionnaire