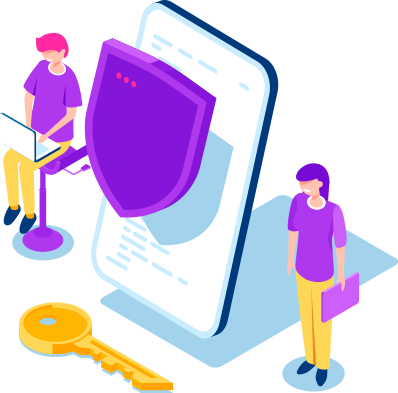 Security Guard
Have you ever considered employment as a security guard?
You may be surprised to learn that there are more licenced security guards than police officers in most jurisdictions!
Security guard positions are varied and interesting – from securing buildings, performing mobile property patrols, protecting VIPs and valuables or working at special events like festivals or concerts. Security guards perform important duties that carry significant responsibility to protect people and property.
To be eligible to apply for a security guard licence in the Province of Ontario, candidates must successfully complete a training program that teaches a wide body of knowledge such as:
Introduction to the Security Industry
The ACT and the Ministry Code of Conduct
Basic Security Procedures
Report Writing
Health and Safety
Emergency Response Preparation
The Canadian Legal System
Legal Authorities
Effective Communications
Sensitivity Training
Use of Force Theory
Emergency First Aid
Candidates must pass a government administered examination, be at least 18 years of age, eligible to work in Canada and have a clean criminal record.
SECURaGLOBE offers The Ontario Security Guard Training Program in formats to suit your learning style and schedule:
1) Online Learning: Learn at your own pace wherever you wish with the SECURaGLOBE's online Ontario Security Guard Training Program. Lessons and exercises are delivered to you on the worldwide web complete with interaction with other students and with qualified instructors to ask questions and clarify material. Quizzes and exercises for each module allow you to test yourself on what you've learned to ensure you are prepared to write the provincial examination. Emergency first aid and CPR training can be arranged for you to best fit into your schedule.
Once the required training requirements are met, SECURaGLOBE will enter the candidate's information into the provincial government's database allowing them to schedule and challenge the provincial examination. In most circumstances, candidates who do not currently hold an Ontario security guard licence are required to complete the training program and pass the examination once.
* Emergency First Aid can be scheduled for you using SECURaGLOBE's discount rate.
The course is professionally designed, interactive and packed with information that will give you peace of mind and confidence. We will answer all your questions and do everything we can to prepare you for your Ontario Private Investigator Testing. The cost includes Private Investigator training in accordance with Ministry of Community Safety and Correctional Services requirements and, upon successful completion, registration with the MCSCS for the Private Investigator Test administered by Serco DES Inc.
It is important to note, that CTS is in no way associated with the Ontario Ministry of Communtiy Safety and Correctional Services, and as such we do not claim to have any knowledge of the Ontario Private Investigator Exam questions and actual content. Our training is based on the Curriculum set out by the MCSCS and is developed and delivered by professional trainers from the Security and Private Investigator Industry.
This program has been developed for you specifically. The course will be engaging, relevant, practical and fun. It is our mission to exceed your expectations and we look forward to being a part of your success story.
Simply click the "Register Now" button to secure your spot.
**Cancellation Policy: It is understood that, by reserving and paying for your space in the CTS Private Investigator Training course, that all purchases are final. Refunds will not be issued in the case of cancellation or "no-shows".**